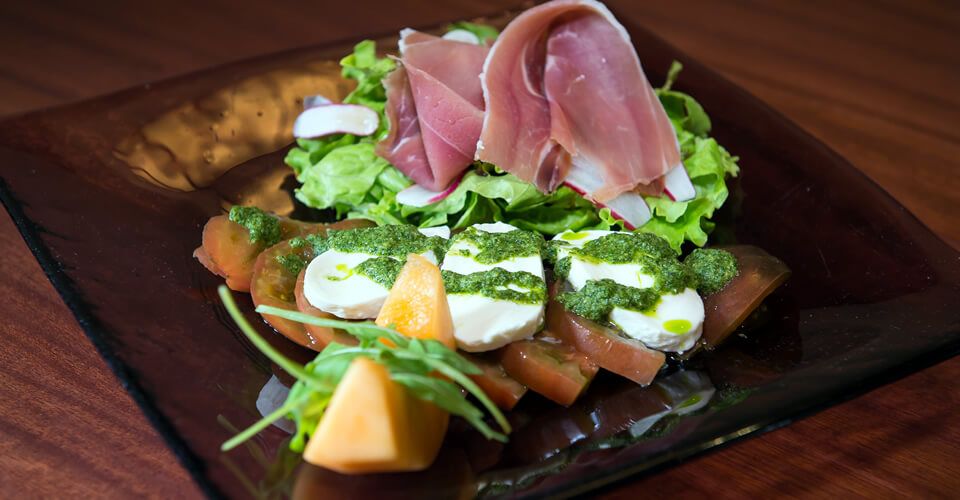 La Cuisine de Saint-Sylvain d'Anjou
Alexandre and his team welcome you from Monday to Friday lunchtime from 12h to 14h00 and from 19h15 to 21h30.
Discover our entire menu and menus from 15.50€
Everyone is welcome, whether you are a guest of the hotel or just passing through.
A rich and local breakfast
Fresh bread, bakery pastries, local honey, fresh fruit, fruit salad, jams, fruit juices...
Discover the buffet of our breakfast without further delay.
Our schedules?
Breakfast is served from 6:30 am on weekdays and 7:00 am on weekends
Discover the breakfast buffet of our hotel in Angers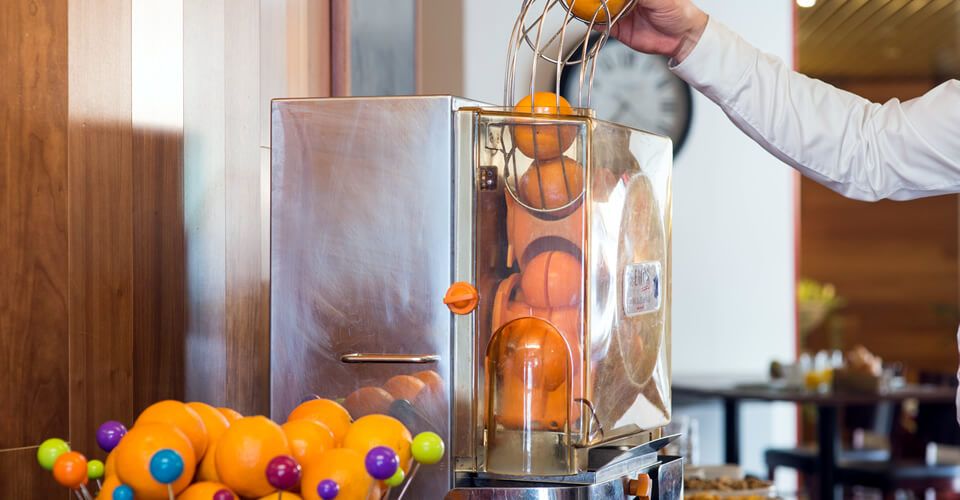 Your Brit Hotel fits
and offers you a quality restoration
Your breakfast is served on a platter.
Find the pleasures of our buffet breakfast on a tray. During this difficult period, we make it a point of honour to offer you a local and high quality breakfast at the rate of 10.50€.
You will find the different products that you are used to eating such as our freshly squeezed orange juice, our local apple juice, our different hot drinks, our various dairy products (butter, milk, yoghurt, cottage cheese, local cheese...), cold meats, eggs but also a choice of breads and pastries, organic cocoa and hazelnut spread, fresh fruit salad, various compotes and local jams... A choice of gluten-free products will also be available.
You can enjoy this breakfast directly in the breakfast room or bring your tray up to your room.
Our restaurant welcomes you at the usual opening hours.
Your dinner served on a tray in your room
Your evening catering is maintained in room service, you can enjoy the chef's dishes cooked with love (traditional house menus) which will be served on a platter.
Your takeaway menu
at your restaurant l'Acropole
Dear customers, your restaurant L'Acropole is delighted to offer you, throughout the entire confinement*, your gourmet menus of the day to take away!!
Thanks to our tailor-made catering offer, this is the opportunity to have lunch or dinner at home or at desk "just like at the restaurant". The dishes on offer are concocted by our super chef, a cuisine whose ingredients are of quality and in season thanks to our approach to local producers.
Chef's formula 2 Dishes 17€ : starter + main course or main course + dessert
3 Course Chef's Formula 20€ : starter + main course + dessert
Drink included: 33cl bottle of mineral water
Tariff incl. VAT Service included.
Your take-away menus are served in microwaveable and recyclable cardboard trays. Orders are to be made by email to acropole@brithotel.fr, by telephone on 02.41.60.87.88 or via your digital welcome booklet. Offer valid during weekday afternoons from 12:00 to 13:30 and evenings from Monday to Thursday from 19:00 to 21:00.
*No take-away sales if the hotel is closed.
Our Local Producers
for the restaurant and breakfast