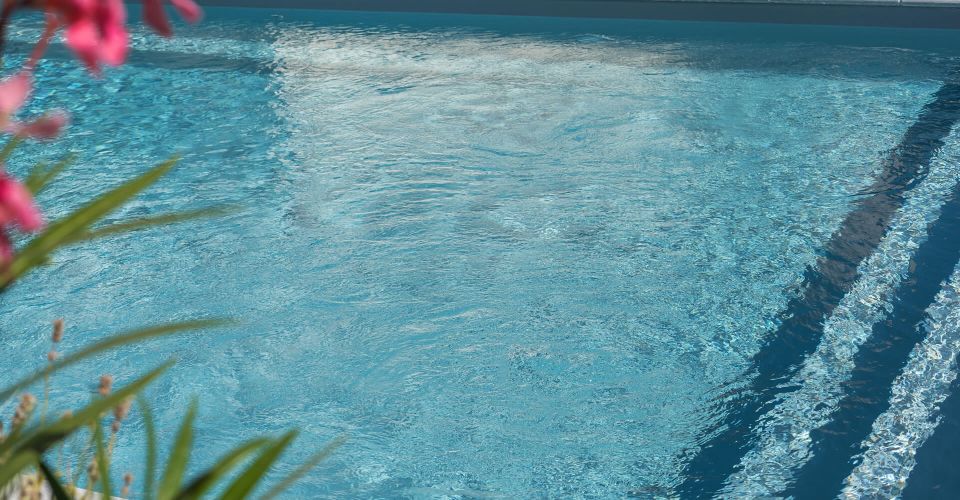 Pool and Garden
New swimming pool, heated to 27°C.
The work started at the beginning of 2020 has now been completed. You can now enjoy our new facilities. New pictures will be coming soon.
Yes, by the way, you've been warned that the pool is heated to 80 degrees Fahrenheit.
No, not yet. Well, we'll tell you LOUD and CLEAR.
OUR SWIMMING POOL IS HEATED TO 27°C!!<
Our swimming pool and garden will make you want to relax in the water or on one of our deckchairs. Take advantage of the beautiful season to take advantage of our relaxation and family packages so that you can enjoy them in complete tranquility.
Relaxation Weekend offer for two
On sunny spring or summer weekends, come and relax by our swimming pool or in our garden.
The night in a privileged room, your 2 breakfasts, plus 2 cocktails to be tasted in the garden or by the pool for the price of 65€. Your relaxation break will be even more beneficial to you.
Family Relaxation Weekend Offer
Families wishing to take an "angevine" break are welcome at our place! For families consisting of 2 adults and 2 children, the package includes one night with 2 neighbouring rooms at 80€ (one double room and one room with 2 single beds). Enjoy free access to the swimming pool and a relaxing moment in our garden.
For families with 3 children, the room with 2 single beds can be converted into a triple room for 90€.
For these "family relaxation" offers, we also offer you an optional family breakfast at a price of 19€. See a taste of our breakfast!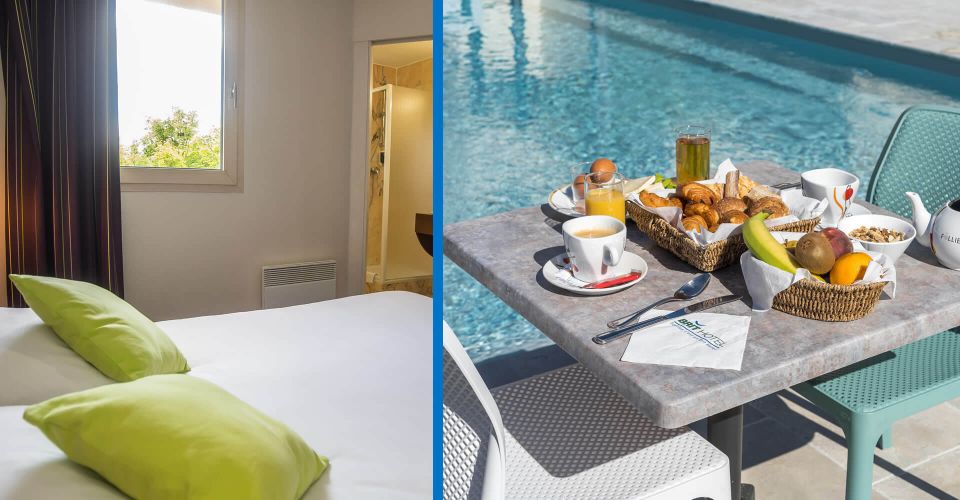 Some pictures of our spaces
Swimming Pool and Garden at Brit Hotel Angers
While waiting for your visit, project yourself by viewing our photo gallery below.